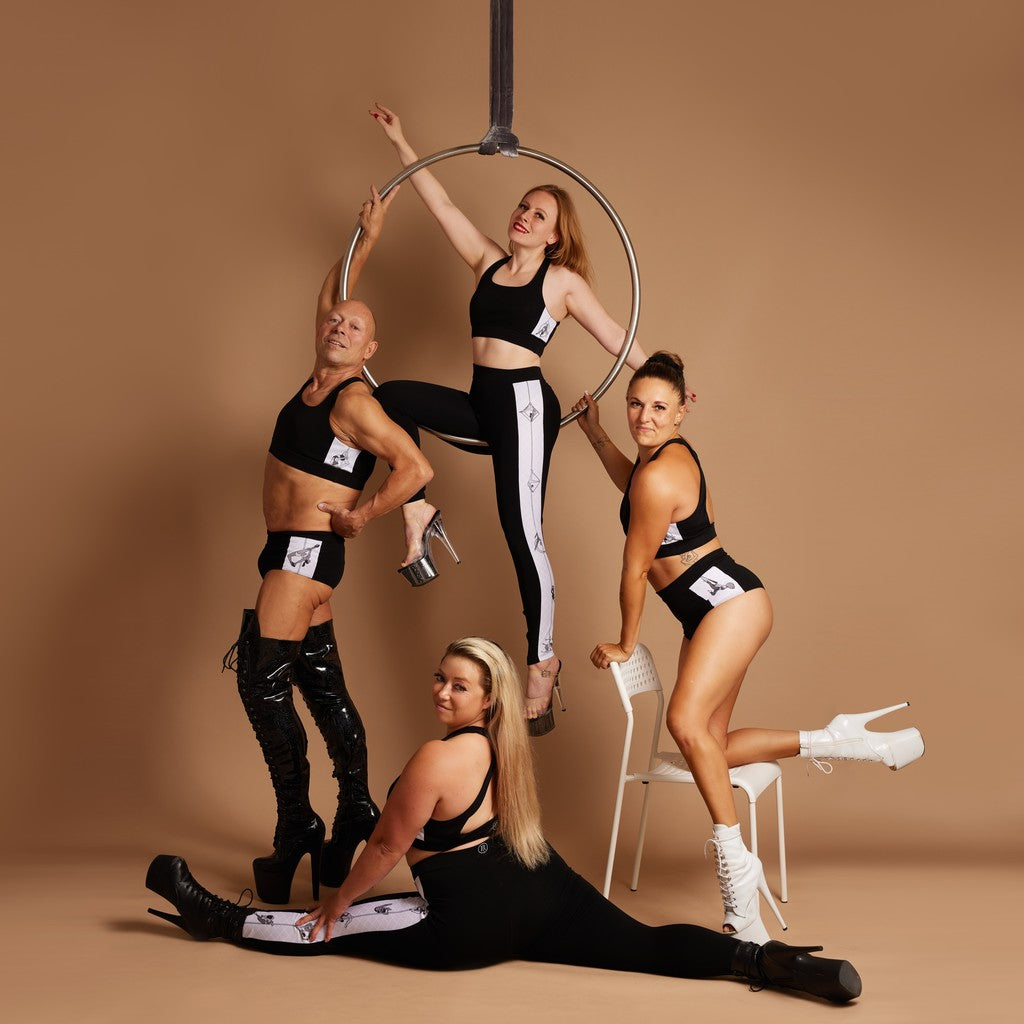 The circus is for everyone
If you're passionate about aerial, come enjoy the magic of the circus community - no matter who you are or what you think might hold you back. Aerial is your happy place, the people are your safe space.
What our customers say
unisex fit

Material feels wonderful and soft, is quite stretchy and follows all my movements, adapts well to my body - even though I am a male pole dancer.

- Rolf

must-have for girls with big boobs

The bra is super easy to put on and take off, even with broad shoulders and sweaty - the fabric is so stretchy! No matter how you twist and invert - everything stays where it's supposed to be, nothing falls out to the front or sides. This bra is perfectly suitable for shouldermounts and has a pretty cross-over back.

- Jaquy

amazing quality

You can tell it's made with love - both the prints and the excellent craftsmanship. No cracking seams and everything looks brandnew after washing, no shrinking or discolouring.

- Jaquy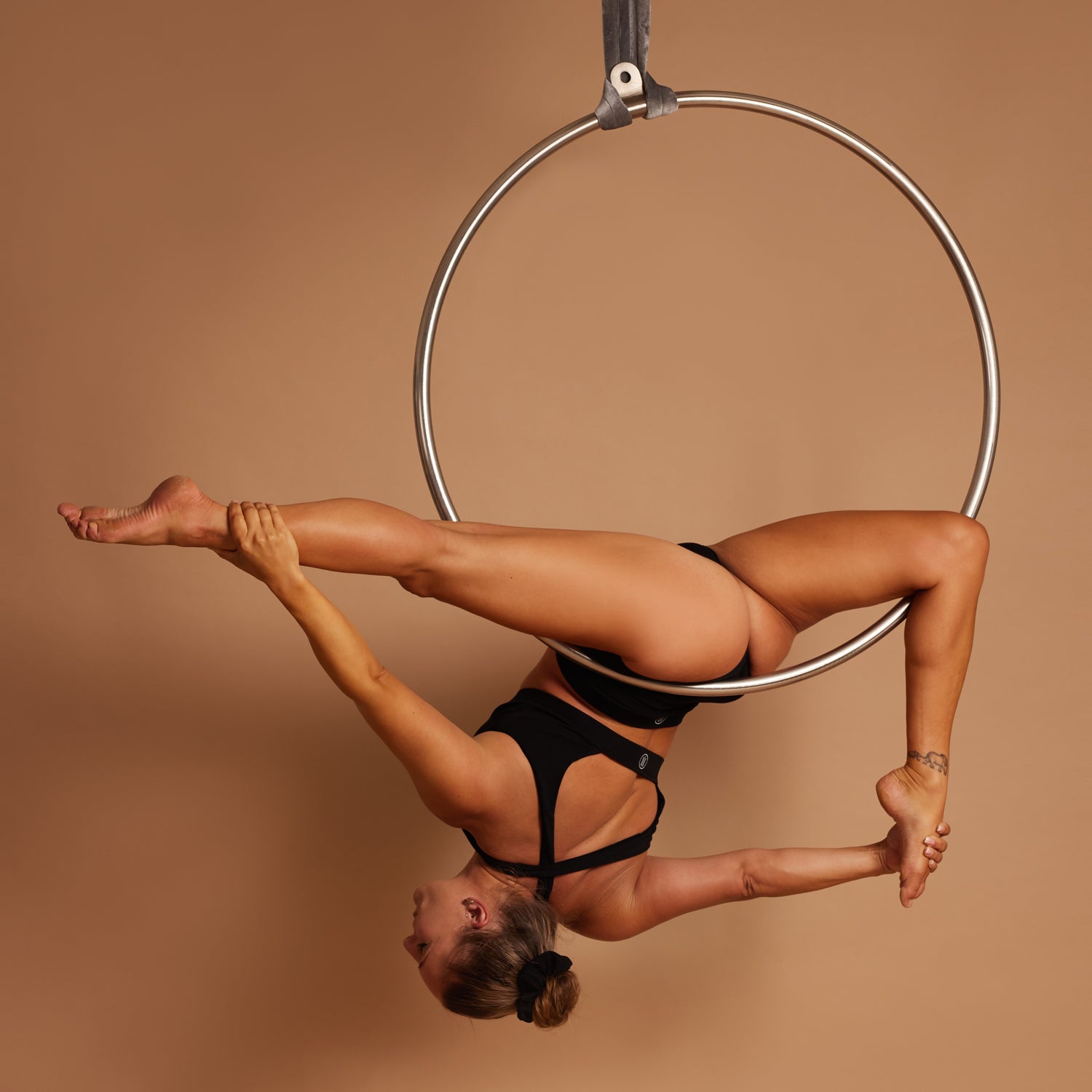 Empowering aerialwear that tells a story
We can be whatever we want to be when we fly - get #dressedforthecircus and tell your story! What matters to you?
Like a second skin

Our main fabric is a modal blend based on natural fibre, making our aerialwear perfectly grippy for hoop and silks. It also keeps your skin cool in summer (outdoor sessions here we go!) and comfortably warm in winter (hello cozy winter dances!) - all while feeling like a gentle touch because it's just oh so soft.

Functional comfort

Our aerialwear is designed to be functional first - so we made sure all our pieces are super easy to put on and take off, even when you're all sweaty after class. Trust our happy customer reviews on this one!

A unique kind of magic

The circus life has a unique magic to it that we want you to feel every time you put on our aerialwear. We stand up for an inclusive community, a holistic approach to sports and fashion, and advocate for mental health awareness.
Aerialwear made in Europe
created by aerialists for aerialists
designed in Germany, manufactured in Portugal
shipping within the EU
made from eco-conscious materials under fair working conditions
support a small fashion brand :) #slowfashion